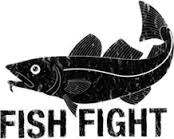 Getting publicity for an issue you are passionate about can be tough. One reason is because you're not alone in wanting a share of the limelight. Take for example the staggering 800 plus special days or 'awareness weeks' already planned for 2014. From 'National Compliment Day' in January to 'Orangutan Awareness Week' in November, there are light-hearted and serious causes vying for attention nearly every day of the year.
So how do you get your campaign noticed? It may be tempting to think there's a bullet-proof formula to campaigning success, but in reality, a little bit of luck and good timing often have a hand in why one issue makes the evening national news and another sinks without a trace. A journalist who loved your idea last week, ditches it at the last minute this week because a bigger, story has just arrived. Infuriating certainly, but sometimes, that's just the way it is.
There are some basic ingredients however that will help you gain traction for your cause. Not everyone can have the unfolding drama of Greenpeace's #SaveTheArctic30 campaign, ensuring it hit the headlines and stayed there, but successful campaigns usually have three things in common:
1. Persistence
Keeping going when campaign fatigue sets in is crucial. It can be difficult to keep the enthusiasm flowing when faced with setbacks, little new 'news' or disappointing results. Try getting an outsider's view to give you a fresh perspective, study other campaigns and find out what worked for them. Most of all, stick with it.
2. Persuasion
PR is the persuasion business and the more hard evidence to support your cause you can present, the more powerful your argument will be. One of Third Rock's clients, Friends of Glass regularly uses consumer research to help its campaign to keep glass packaging on the shelves. The media loves to use facts and figures, so sharing stats such as 74% of European consumers prefer glass packaging, provides them with robust third party information they can use.
3. Pizzazz
Many campaigns that manage to hit the headlines have the benefit of a famous face or two, which can help grab media attention – think Hugh Fearnley-Whittingstall's involvement with Fish Fight. Some campaigns are even lucky enough to have this support for free, though often it's funded. Either way, a genuine concern or link to your cause by the celebrity is a must for credibility.