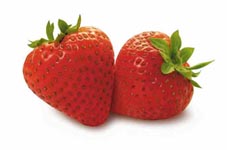 Tesco's PR advisers must have been holding their heads in their hands recently. News that the retailer was found  mis-selling strawberries and fined £300,000 by trading standards last month, had many of us communicators wondering 'What were they thinking?' 
Mistakes occur of course, but the £2.3m profit the supermarket was reported to have gained from the promotion must have been little compensation for the dent in trust experienced by some customers. To paraphrase a well-known Chinese saying: I may forget what you tell me, but I never forget how you make me feel. And being mislead isn't a nice feeling.
While not every business may have to worry about ethics of selling soft fruit – every business needs to know about the importance of trust. Here's how to avoid the loss of trust trap:
Be consistent
Building trust takes time. By its nature, trust is something that is earned so view it in these terms. It is also, like a good reputation, unfortunately very easily lost so treat it with care.
Be authentic
Offering a perceived benefit when none in fact exists will catch up with you in the end (just ask those currently on the rack over misspelling PPI). Make the most of the real benefits of what you are offering and bin the spin.
Be quick to right a wrong
Tesco might have limited the damage by being faster to correct the mistake and claiming mea culpa sooner. As it was, it was reported that the store had tried to block the council in question from proceeding with the case. When you realise a mistake has been made (and everyone does of course make mistakes), it's always best to own up and then put it right as promptly as possible.