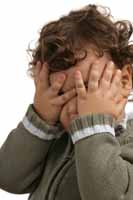 Technology is enriching our lives but it's also making us slightly crazy too. The race to keep up with every new development can make one feel like the proverbial headless chicken.
Take Twitter. For those already in the flyway, it's a brilliant way to connect and keep tabs on what's happening. Yet for those still to try the first flap of the wings, it can seem like another stress to do without. Understandable maybe for some – Peter Higgs, the Nobel-prize winning physicist who doesn't do computers or even mobile phones, clearly has no need of tweeting in his life. But for many in the business world, it's getting harder to ignore.
However you feel about it, the success of Twitter is there in plain sight. It took just seven years from founder Jack Dorsey's first tweet on 21st March 2006 to the staggering 500 million sent every day in 2013. Its rise from geekdom to global phenomenon (with even The Pope now tweeting @Pontifex) means it's probably really is time you tried a test flight.
Twitter certainly presents many advantages: direct access to breaking news (or even breaking it yourself), direct contact with individuals irrespective of seniority or status, the ability to join or simply monitor industry debates, follow events as they unfold and get involved via hashtag streams are just a few.
Here's three ways Twitter could be working for you:
Join the conversation
Business to business is a thriving area on Twitter. Plug into industry debates, discuss issues or just observe the chatter. It's all taking place already with or without you – so why miss out?
Connect
Make contact, build relationships, even win new business – Twitter means out with the old rules and in with the new. You can follow anyone with a Twitter account and they may just follow you back.
Be Seen
You control how much or how little to get involved, but the more you do, the more you'll get back. Some dip into Twitter every now and then, others use it pretty much non-stop. Dive in and find out what suits you.
What to know more? Contact Us for details of our bespoke Social Media Training sessions.