'Human beings don't have a pollution problem, they have a design problem'. The Upcycle.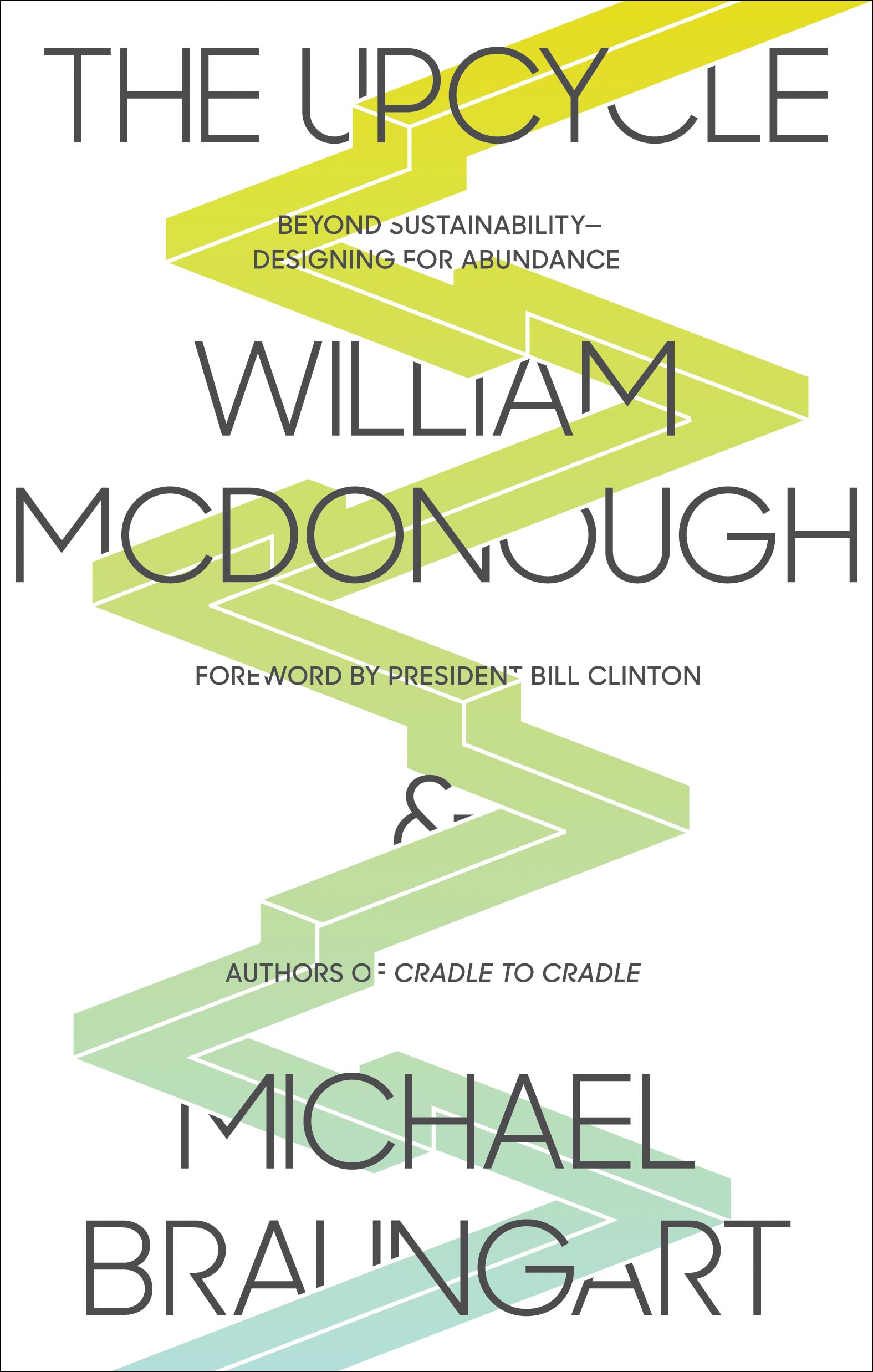 There's been a lot of debate in the media recently about what schools should be teaching children about history, but very little about what we are teaching them about the future. Perhaps a great place to start would be to make The Upcycle and its predecessor Cradle to Cradle required reading.
Penned by William McDonough and Professor Michael Braungart, two of the world's leading thinkers on sustainable growth and development, these books have simple, but profound messages about how mankind can re-imagine the way things are done. Instead of doom and gloom, they preach hope and abundance. We can have it all, but we need to make some fundamental adjustments in our thinking – and fast.
The ideas in these slim volumes are practical, realistic and totally inspiring.  The idea for example that we can learn from nature, is so simple yet incredibly obvious, as is the premise that preserving good quality soil -the thing that enables us to grow our food-  is the thing we should be really concerned about and working to resolve. As The Upcycle says 'it's soil, not oil'.
At a recent debate attended by McDonough and Braungart in London to support the launch of the Schmidt-MacArthur Circular Economy Fellowship, McDonough urged an urgent change in perspective: 'We need to be asking: How much can I give for all that I get?' It's time to look at life on earth through a new lens, a lens that enables humans to see themselves as an integral part of the ecology, rather than ruler of it.  Now surely that's an idea worth learning at school.