Why asking for candid opinion helps increase the value of your PR advice.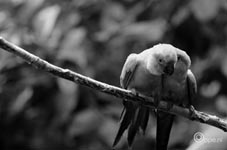 PR people love to please. We can't help it, it's in our nature. We love getting results and making everyone happy. Except this means it's not always easy to tell a client some basic PR truths – such as why multi-page press releases just waste everybody's time and why if you need things done double-quick (and most PR agencies are happy to oblige), you need to make sure your internal system is up to the job too. The good news is that your agency (assuming you've chosen wisely) will be able to tell you how to combat the first. The second is up to you.
Here's three straight-talking strategies to try:
1. Ask for feedback
By asking for your PR experts' opinion on how realistic your brief is, and how it might be improved, you're immediately increasing the potential for success. One of the great benefits of working with external consultants is that they are not subject to the same internal constraints or restrictions as you may be, so could offer some valuable new insights.
2. Keep it short and sweet
When it comes to long press releases, there are still just too many examples of War & Peace out there. Not everyone needs to be quoted or every feature explained. If a journalist wants more detail, they'll ask for it. Aim for one page, or at maximum two –  and everyone will thank you for it (and it might even get used!).
3. Delegate but don't abdicate
It's a classic mistake, but easy to make. Delegate by all means, but if you are the decision-maker, ensure you remain available. Your PR agency's ability to deliver will need timely sign-offs from you. They won't necessarily tell you that you are the road block or that time is being wasted chasing you, but if you leave too many unreturned calls or emails – your Ferrari of a campaign just became a rather expensive Fiat 500.